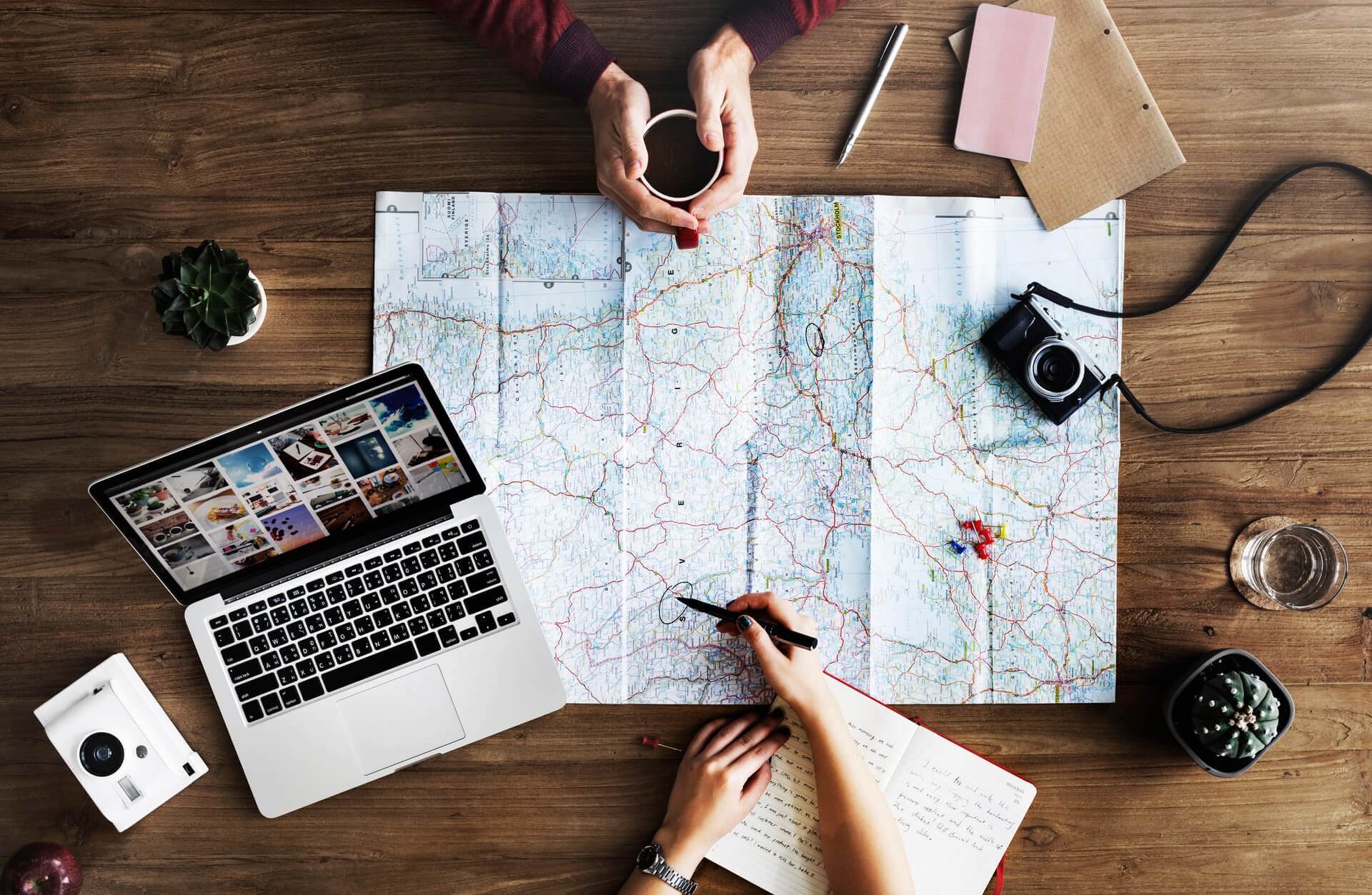 10 Tips on Booking Holiday Travels
If you're like most people, you will probably make at least one trip between Thanksgiving and New Year's holidays. That means you need to be prepared to book a flight, hotel, and possibly a rental car and the lowest possible price. These ten tips can help you book your holiday travels with ease.
Use Award Miles to Book Flights
Holiday fare prices might be more expensive than any other time of the year. This can be an excellent opportunity to use award miles to pay for flights as your points become more valuable. The only downside is they a select number of award seats that are available per flight so you will need to act quickly.
If you own the Chase Sapphire Preferred or Sapphire Reserve, you might consider transferring your points to an Ultimate Rewards travel partner to top-off your points balance if you lack a few thousand points to get the flight you want.
Related Reads:
Book Your Travels in October
September and October are the best months to book your holiday travels. Once November arrives, tickets prices start to climb. Your best chances of finding the lowest flight prices are during the first two weeks of October.
Of course, if you want an award flight or night, you might have to book sooner to ensure availability and if you want a premium seat in the exit row or in the front of the cabin.
Compare Flight Prices on Momondo and Google Flights
If you are hopping on a plane, research prices on Momondo and Google Flights. These two powerful flight search engines scour the prices of carriers and third-party websites to find the best prices.
Each website has their own perks. Google Flights has the same look and feel as its search engine with its spartan appearance. Momondo takes the opposite approach and is very colorful. Both provide the information you need with easy-to-use filters.
If you have flexible travel dates, both make it easy to view the price points based on your arrival and departure dates.
Fly a Connecting Flight Instead
Instead of flying direct, look for a connecting flight instead. As it's peak season, the price difference can be much wider than during the non-peak travel months. It might take you a little bit longer to get to your final destination, but you will have a few extra dollars in your wallet to spend once you land.
You Have 24 Hours to Cancel for Free
Federal law dictates airlines to give you the option of canceling within the first 24 hours for free. If plane tickets are disappearing like hotcakes, you might book a flight to secure your seat even though you still have to finalize your other travel arrangements. Just remember to cancel or you will need to pay a cancellation fee or be stuck with this flight.
Fly Southwest for Free Bags
Your first two bags fly free on Southwest. Plus, they are a favorite option as a discount airline for domestic U.S. flights and also to the Caribbean for the international traveler. If you own the Southwest Companion Pass, your companion gets to fly for free this trip.
If you don't want to fly Southwest, most airline rewards cards will waive baggage fees too. It's possible to get up to nine bags free for your entire traveling party.
Apply for a New Rewards Card
While you might not be able to use the bonus points to pay for this holiday trip, paying for your holiday travels on a new travel rewards card can be an easy way to meet the spending requirements. You can even earn 2x on travel purchases with the Sapphire Preferred. Check out the credit score needed to apply if you're interested.
Wait Until the Last Minute to Book a Flight
If you have flexible travel dates and don't have a strong preference of where you want to fly, you can also wait until the very end to book a flight. This is a good option if you are planning to book a red-eye flight or another "less desirable" flight. At this point, most of the best flight times and seats will have been taken and the remaining ones will cost a lot of money.
But, airlines are willing to cut a break to fill the unfilled seats of early or late departures and arrivals. Plus, you might catch an additional break if you can travel on the actual holiday like Thanksgiving Day or Christmas Day.
Wait Until the Last Minute and Bid on a Hotel
You may decide to book your airfare early but might not be too concerned about where you stay. By waiting until the last minute to book your lodging, you might be able to save a few dollars per night. Hotels looking to sell the last-minute vacancies will partners with travel sites like Priceline to offer their rooms at a discount.
With Priceline's "Name Your Own Price" feature, you can bid on hotels and rental cars. You won't know the name of the hotel until your bid is accepted, but, you can select a certain star rating to ensure you don't sleep in a roach motel. If you don't want to bid, Priceline also offers Express Deals where you pay a pre-negotiated price and the name of the hotel is revealed once the purchase is completed.
Don't Rent a Car
Another easy way to save on holiday travels is to use a ride-sharing service like Uber. You can use Uber to transport you from home to the airport (and not pay airport parking) or around town once you do land if you plan to walk most of the time. Uber staging areas are sometimes located immediately off-site at airports, but, the additional walk can be better than standing in line at the rental car counter.
It's also possible to get free Uber rides with the Platinum Card from American Express. You get $200 in Uber credits each year including a $25 bonus for December. Plus, you also get an annual $200 travel credit and access to the best airport lounge networks to wait for your connecting flight in comfort.
Summary
Traveling for the holidays can be an exciting time whether you visit family or want to escape the cold. By booking your travel wisely, you can find the best deals early and even by waiting until the last minute. Just remember to be flexible, research on more than one website, and use your arsenal of rewards cards to travel happily and comfortably.